Halloween 2018 Trick or Treat Times in El Paso, TX
It's finally that time of year again! The sun may be setting sooner than we'd like, but, by doing so, it paves the path to a perfect night of fright – Halloween. So, gather your sweetest treats and favorite fables, come together, and pull up a table; it's time to prepare for Halloween 2018! While there are countless ways to spend the spookiest of days, there is no activity more synonymous with Halloween than trick-or-treating. That said, you're probably wondering about the Halloween 2018 trick or treat times in El Paso, TX. We have everything you need to know, so keep on reading!
Read more: Haunted Houses and Paranormal Activity Locations near El Paso TX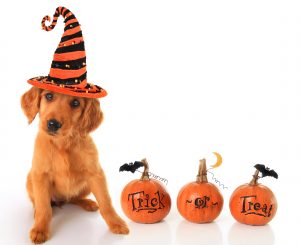 2018 Trick or Treat Hours in the El Paso area
As sweet as it may be, El Paso County is far from petite. As a matter of fact, the El Paso region takes up a large amount of Western Texas. So, when planning your Halloween in the area, you may as well ask, "What are the best places to trick or treat in Western Texas?" Furthermore, in order to come up with a schedule, you'll need to know the 2018 trick or treat hours in the El Paso area. Thankfully, these don't vary too much from year to the next.
Historically speaking, trick-or-treating in El Paso County generally begins at about 6 p.m. on Halloween. While most neighborhoods usually participate in the festivities until 8:30 or 9:00 p.m., we highly recommend getting there earlier rather than later. After all, the last thing that anyone wants to experience on Halloween is a neighborhood all out of candy. Sure, it's a holiday dedicated to spooks and scares, but that's just terrifying!
Read more: Corn Mazes and Pumpkin Patches near El Paso TX
We hope you've enjoyed learning more about the Halloween 2018 trick or treat times in El Paso, TX. For more information on specific neighborhoods, be sure to keep up with your local news. Then, when you have it all figured out, explore our new Nissan inventory, As soon as you find a favorite, schedule a test drive with our team at Charlie Clark Nissan El Paso! Or, if your car went bump in the night and gave you a bone-chilling fright, schedule a service appointment with our team of professionals. They'll have your car in tip-top shape before you can say "Beetlejuice" three times.
Happy Halloween, everyone!
Sharing is caring!