Charlie Clark Nissan Car Dealership in El Paso TX
Buying a car at most dealerships can be very complicated, which turns what should be a fun and exciting experience into a stressful one; but not here at Charlie Clark Nissan. Simplicity is our second-biggest priority. Our number-one priority is you – the customer. Our goal is always to make things simpler for the customer. When you visit us in person at, or even just online, we want you to feel comfortable. That's why our Charlie Clark Nissan car dealership in El Paso, TX, as well as our blog, will always strive to keep you informed on our inventory, new sales, new cars, community events, and more!
New Nissan Vehicles at Great Prices in El Paso TX
Between our inventory, our incredible staff, and everything else that sets our dealership apart from the rest, we are committed to helping you find the Nissan perfect for you. Are you looking for a classic Nissan sedan, such as a Sentra or an Altima? Great! We have plenty of both, and we're positive that you'll have a lot of fun looking through all of our selections.
Or maybe you're looking for a Nissan truck. Well, we've still got you covered. We have Titans, Titan XDs, Frontiers, and more just waiting for you to climb up into the cabin and take them for a test drive.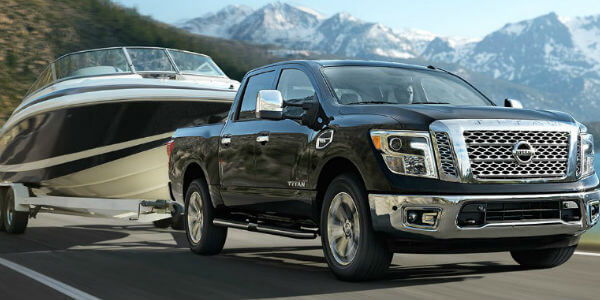 Or maybe you're an SUV buyer. Don't worry, we've got something for you, too! We have Jukes, Rogues, and few more models that you will definitely want to see for yourself.
To learn more about our Charlie Clark Nissan Car Dealership in El Paso, TX, feel free to explore the rest of our website. We offer a variety of services, plus we are happy to order parts for you. If you would like to schedule an appointment, we would be happy to help you in any way that we can. As much as we can help you online, we can help you even more in person! Introduce yourself, tell us what kind of car you're looking for, and we'll take it from there. We'll get you behind the wheel of your dream car, help you with your financing, and then you'll be on your way home in a brand-new car with a priceless smile stretching from ear to ear.
We hope to see you soon!
Sharing is caring!