6 Hiking Trails Near El Paso, TX
Are you on the hunt for a family-friendly activity that is healthy, fun and in the El Paso, TX area? We have just what you need—a hiking trip! Luckily, Texas is full of natural beauty and there are quite a few hiking trails in the El Paso area! Let's go through a few prime hiking destinations below!
Lost Dog Trail Head
The Lost Dog Trail is a 7.7-mile-long dog-friendly trail that gains 987 feet of elevation from start to finish. This trail is rated easy to moderate and is ideal for hiking, biking and running.
Franklin Mountains State Park
Franklin Mountains State Park has more than 24,247 acres and a lot of room for climbing, hiking, camping and sight-seeing. There are 46 trails at this state park and 26 of them are moderate difficulty levels, ranging from 1.1 to 12.8 miles.
Ron Coleman Short Trail
The Ron Coleman Short Trail is 1.4-mile-long and gains over 550 feet of elevation. This trail features wildlife, flowers and scenery from start to finish. While many people use the Ron Coleman Short Trail for hiking, trail running and nature trips, it is great for families and leashed dogs are allowed.
Check out our new Nissan inventory!
Anthony's Nose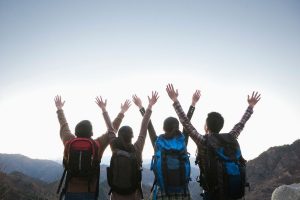 Anthony's Nose is a 9.6-mile trail for experienced hikers. On this excursion, hikers gain more than 2,500 feet of elevation and view a wide variety of wildflowers. The most popular time to attempt this trek is from September to May.
Tom Mays Nature Walk
The Tom Mays Nature Walk is the perfect 0.8-mile hike for a family and hikers of all skill levels. The trail features signs that identify plants, so your family can learn about nature while enjoying the great outdoors of El Paso.
Read More: What Trim Levels does the 2020 Nissan Rogue Sport Come In?
Rio Grande Riverpark Trail System
The Rio Grande Riverpark and Trail System is a 21-mile trail that allows dogs. The elevation gain over 21 miles is 62 feet, which makes this trail a great option for hiking, biking, running and more.
Thanks for reading! Comment below which hiking trails are your favorite! Also, check out our Kia Kicks inventory if you're in the market for an off-road vehicle!
Sharing is caring!